Please Join Us for the CDP+EMP Forum
Tuesday, June 27, 2023 from 12:00 p.m.-1:30 p.m. ET
Led by knowledge leader and  LDI Senior Principal Trainer Dr. Kim Faircloth
Earn CE credits from HRCI and SHRM for attending
Attend this webinar for FREE!
Register NOW for the Forum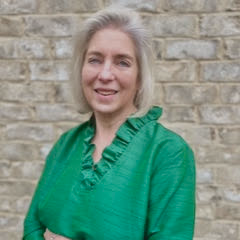 Dr. Kim Faircloth
Dr. Kim Faircloth, a Certified Practitioner of both the CDP and the EMP, and Sr. Principal Trainer at the Mediation Training Institute at LDI at Eckerd College, will share how she uses the CDP and EMP with teams to enhance self-awareness and work through conflict more effectively. She has twenty-five plus years of leadership development, executive coaching, management, and professional human resources experience.
Read More About Dr. Faircloth
Her service as an Ombudsman, Mediator, Workforce Strategies Consultant, Trainer, and Director of both Human Resources and Education & Training Departments gives her a very practical perspective on integrating conflict management initiatives into employee engagement programs. Dr. Faircloth's degrees are in Human Resources Management and Organizational Leadership. Her dissertation was on the topic of mediation and she has coached thousands of employees on addressing interpersonal conflict while promoting productive conflict skills necessary for innovation. She is formally trained by the Atlanta Justice Center in facilitative and domestic relations mediation and most recently served as an Ombudsman in a Dispute Resolution and Grievance office within the Department of Defense (DoD). Dr. Faircloth is a Registered Neutral for the State of Georgia Court Systems in both domestic and civil mediation and is the owner of Integrated Conflict Solutions, LLC.

Why You Should Attend the Forum
Discover how the two validated and reliable assessment tools developed by LDI—the Conflict Dynamics Profile (CDP) and Entrepreneurial Mindset Profile (EMP) can enhance the value of the other.

Grow your knowledge about the connections between constructive conflict behaviors and key entrepreneurial personality and skills scales.

Unlock access to additional discounts following dual-certification.
Learn More About these Dynamic Assessments
Organizational innovation isn't attributed solely to technology. A culture of productive engagement and action is necessary and can be developed when combining the CDP and EMP.
Register