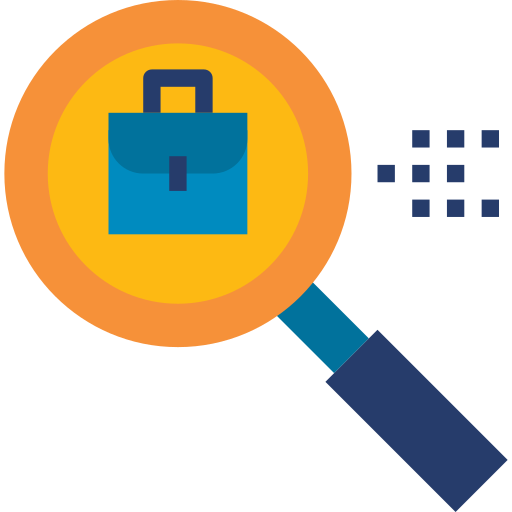 Collaborating for Your Individual, Team, and Organizational Success
For over 40 years, the Leadership Development Institute (LDI) has offered custom approaches and techniques for building leadership capability, fostering team development and supporting positive change for nonprofit, government and corporate organizations. We focus on issues of particular importance to our clients and work in concert with them to provide tools, processes and programs that enable participants to leverage their strengths and develop opportunities for improvement.
In addition to tailoring programs to meet specific needs, LDI's public in-person and virtual workshops can be delivered as standalone sessions or integrated into a series of leadership modules to meet the needs of a group, team or an entire organization. They can also be expanded or shortened to half-day, full-day or multi-day programs.
Our customized solutions are designed in collaboration with our clients and reflect the organization's unique needs, goals and circumstances. They also share a number of key characteristics we have found to be valuable in addressing leadership and team development needs. These include:
Personalized Attention

: Our faculty and staff provide the individual attention and care that fosters learning and development.

Safe Environment

: A safe, confidential environment is created for candid sharing among participants and for trying out new behaviors and approaches that are critical to improvement.

Assessment and Feedback

: Individual and 360-degree feedback provide the opportunity for a deeper understanding of strengths, preferences and developmental opportunities.

Experiential Learning

: Team and group activities offer participants a venue for applying new techniques and learning from one another.

Application and Transfer

: Participants integrate lessons through facilitated debriefs of experiential learning activities, personal reflection, group discussions and the creation of team and individual goals and action plans.

Ongoing Support

: Individuals sustain their learning through an array of post-program resources, such as one-on-one or team coaching.
Flexibility and Innovation
LDI custom solutions range from focused day-long interventions to multi-tiered, multi-session initiatives that may last months or years. Regardless of the length or complexity of the program, the key to our success is partnering with clients in creating and delivering innovative ways to address leadership and team challenges.
Delivery Methods
Whether the training engagement occurs in-person or live online, LDI utilizes a variety of research-based delivery methods and dynamic learning activities which encourage participants to take an active role in their learning. Our delivery methods include the following:
Program Prework (readings, assessments, reflection)

Classroom Presentations

Group Discussions

Small-Group Activities

Personal Learning Journals

Facilitated Simulations/Group Exercises

Facilitated Debriefings

Individual and Multi-Rater Assessment and Feedback

One-on-One Feedback Coaching

Team Coaching

Peer Feedback Sessions

Post-Program Coaching

Post-Program Assessments 

Online Micro-Lessons

Online Learning Community
"I have worked with LDI at Eckerd College for over 20 years. They have provided a variety of team building programs for my nuclear power plant project teams in the Southeastern U.S., as well as other project teams domestically and internationally. The sessions are relevant, fresh and capture participants' attention through experiential activities combined with learning about team dynamics. My teams have worked seamlessly afterwards with amazing results. The participants say it was the best training they've ever experienced.

Fred Hughes

Deputy Site Project Director, Fluor-B&W Portsmouth LLC; Former Vice President, Westinghouse Electric Company
Customized Programs
For the Legal Profession
LDI provides world-class leadership programs customized for the legal profession that can address a number of key organizational challenges, including:
Strengthening current firm leadership effectiveness

Developing emerging leaders as part of succession planning

Building practice section management strength

Increasing team performance

Enhancing the effectiveness of firm-wide communication

Addressing life balance issues to improve retention

Improving internal conflict resolution

Maintaining resilience and managing setbacks
LDI staff work with an organization's internal training staff to create customized solutions that feature leadership instruction, experiential exercises, peer and staff feedback and developmental coaching.
Case Study: Financial Services Firm
Multinational Diversified Financial Services Firm
This company asked the Leadership Development Institute to create several customized programs for employees at a variety of levels representing a diversity of roles. The top organizational leaders requested multiple offerings of these specially-designed workshops. All programs included 360-degree assessments, high-impact experiential learning activities, individualized coaching and the crafting of detailed development plans.
"It was an intense week of discovery and development that has far surpassed my previous leadership training. In retrospect, the difference seems to be crystal clear. The Leadership Institute training provided performance feedback at a variety of levels.

High School Principal

School District of Hillsborough County, Florida
Custom Solutions
For Educators
LDI has conducted numerous custom program solutions for educational professionals. Most notably is the custom School Leadership Institute which we have delivered to high-potential leaders, assistant principals and principals for over 20 years.
Focus
Based on the most recent leadership research, the School Leadership Institute focuses on a proven, self-awareness-based learning process to enhance leadership capacities. Graduates typically describe it as the most beneficial development experience they've ever had.
Special Features
The School Leadership Institute features in-depth, 360-degree assessment and participant feedback, video recorded roleplays that help develop coaching and interpersonal skills and a half day of leadership and team problem-solving challenges that allows participants to practice new behaviors in a supportive environment.
All feedback is strictly confidential, and each person receives a one-on-one session with a feedback coach to review the results of the week and to begin setting clearly defined goals.
Outcomes
During the program, participants
Receive a thorough appraisal of their leadership styles and behaviors from a wide range of observers–supervisors, direct reports, peers and other professional colleagues in the program;

Gain an honest and candid appraisal of personal strengths and developmental needs and identify potential career-derailment hazards;

Improve their ability to give and receive constructive feedback;

Understand the connection between their individual impact and their work group and organization's effectiveness; and

Learn how to lead through change.
"Through our partnership with LDI, we made significant improvements in our communications working through difficult issues during our plant outages and emerged stronger as a team. Additionally, LDP significantly improved our leadership skills. The feedback tools and the high caliber of facilitated learning that takes place during LDP and customized programs were instrumental in making positive change in our leadership team's behaviors. As a result of our work with LDI, the team received an Industry Strength recognition for management effectiveness.

Site Vice President

Large Nuclear Power Plant
Custom Solutions
For Nuclear Power
The Leadership Development Institute (LDI) at Eckerd College has worked with a variety of nuclear power stations to improve overall performance. More specifically, we have designed and implemented consultations and training programs in the areas of leadership development, refueling outage performance and team integration.
Case Study: Energy Industry
Far West Regional Energy Company
This company was experiencing deregulation and very strong competition. It also had recently downsized its workforce and was facing morale issues among its staff. The organization developed a Leadership Academy, a company-wide training program, and wanted a "kick-off" program that would set the stage for the other components of the Academy.